Tech Tips: Recommended tools for hardware professionals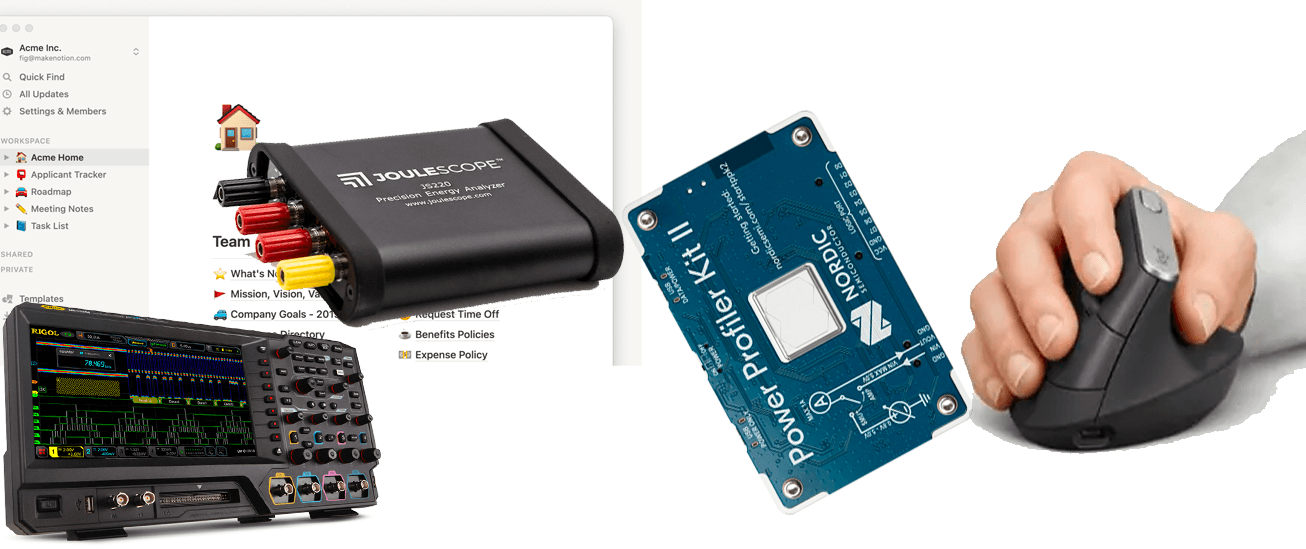 One of our favorite aspects about being a freelancing collective is that we have a whole bunch of brilliant people to source recommendations from. We started a fun conversation on one of our Slack channels, and from it, we mined this roundup of a few of our members' current favorite tools of the trade. Check 'em out! 
For less than $100, the Power Profiler Kit II will help you profile power usage on your hardware. It's a standalone unit  that measures or optionally supplies currents all the way from sub-uA to as high as 1A. Embedded systems engineer Mike Voytovich loves it for its large dynamic range, high sampling rate, huge trace buffer, and intuitive UI. 
Coming in hot and highly recommended by Jim Griszbacher is the Weller Dual Soldering Station. This is a favorite of Jim's because it has many tip options, heats quickly, and the dual arrangement allows him to switch between tools quickly and easily. Whats better than one soldering iron? Two soldering irons!
Informal co-founder Sam Holland loves this Logitech MX Vertical Mouse because it's more ergonomic and comfortable to use for extended time on the computer. Engineers and designers both love this unique mouse for dexterity when making CAD and PCB trace layouts. 
Heath Rafferty loves the Rigol MSO Series Oscilloscope  for being feature-rich, while staying affordable. It has great memory depth, measurements, and networking functions, all without compromising a physical interface. Rigol has a range of options depending on your needs. 
Described by informal community member Amitabh Shrivastava as an "embedded engineer's best friend," the Joulescope is a top-notch precision energy analyzer for chasing microamps and long battery life. One of Amitabh's favorite things about it is that it switches from nano-amp mode to amp mode in microseconds and is easy to use.
Michael Terwindt recommends Notion, a productivity app that allows you to personalize your own organization system. Michael specifically loves it for tracking growth activities such as objectives, experiments, and learnings. Notion is great for teams, but also great for tracking your personal workflow.
Looking to get updates on the hardware world, tricks of the trade, and what informal has been up to? Subscribe to our quarterly newsletter on our site! 
informal is a freelance collective for the most talented independent professionals in hardware and hardtech. Whether you're looking for a single contractor, a full-time employee, or an entire team of professionals to work on everything from product development to go-to-market, informal has the perfect collection of people for the job.