Designing and Building a Sandcart with Dale Short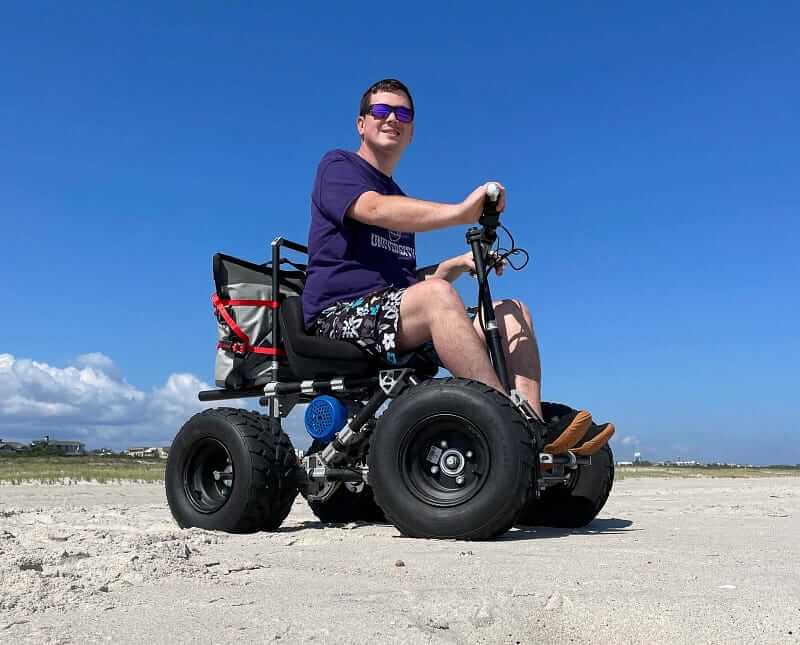 Each week, informal hosts a virtual Project Chat that spotlights a community member and a project that they are involved in and amped on.
For Dale Short, a perk of being a mechanical engineer is that his thoughts often get turned into real things, such as customized adaptive devices. Throughout his career, he has built an adaptive bike transportation rack and a scooter lifting crane. Five years ago, Dale got the the idea to build a sandcart, a mobility device that could help him get over the sandy dunes of the Jersey Shore.
Dale started to design his sandcart by researching beach wheelchairs, but he couldn't find anything that quite fit what he was looking for — everything he saw was either too large or too heavy. This led Dale to start looking at e-bikes, tuk tuks, and go-karts. Eventually, he created a CAD model that combined bits from all of these vehicles to create an ADA compliant vehicle.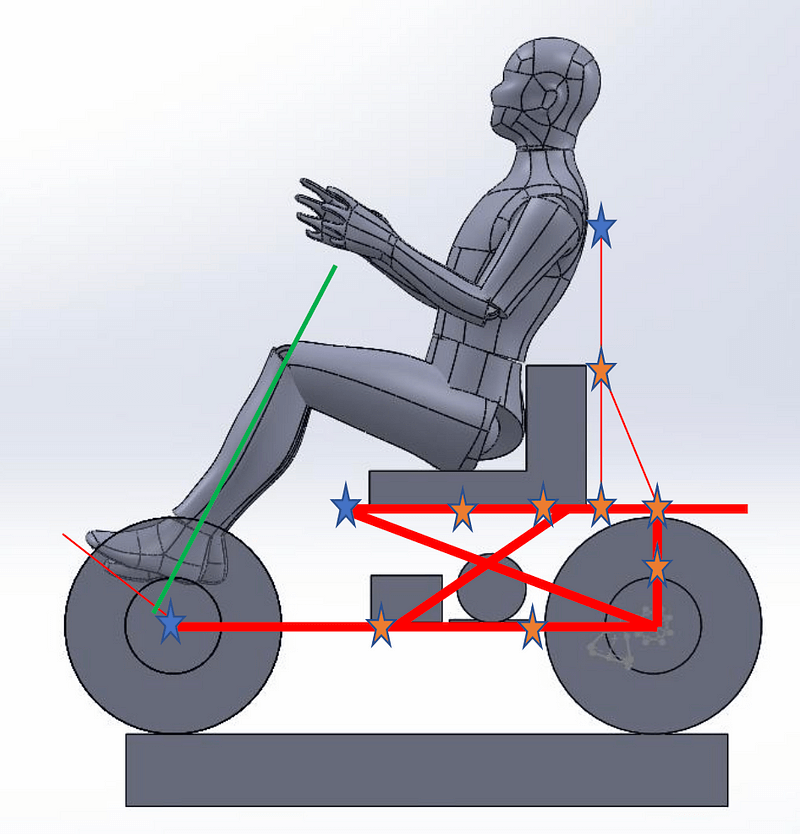 When it was time to build, Dale was working in a two bedroom apartment with limited space, so he contacted manufacturers to have parts pre-fabricated that he could assemble himself. In his design, he strived to optimize the total part count so that he could take advantage of a bulk parts discounts for orders. On the finished product, you'll find the same parts used in a multitude of ways–for example, the base bracket that is used for the battery box is also used to hold the seat crossbars and the rear cross tube.
Over the two years that it took to complete the sandcart, Dale ran into a few challenges–the biggest being a front axle that didn't want to stay put. Trial, error, and some rudimentary aluminum welding led him to find a way to fix the joint on the axle, resulting in his cruiser staying in one piece when ridden. With the axle fixed, Dale has now been able to use his sandcart to efficiently get himself and a cooler of cold beverages to his spot on the beach.
Dale's sandcart shows us that if nobody has what you need, you can always build it yourself!